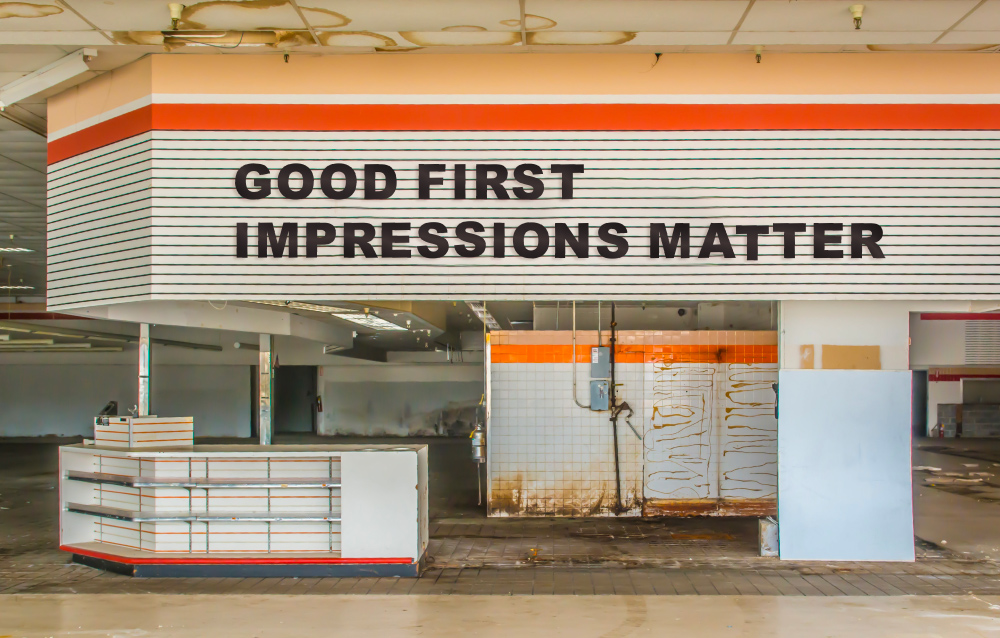 Good First Impressions Matter
// SUBMITTED BY PASTOR RANDY NELSON
Having grown up in a family business, I learned from a young age that you only get one chance to make a first impression and good first impressions matter. A good example of that is in the restaurant business where studies have shown that people only give you one chance to earn their business and if they aren't impressed the first time, they probably won't be back.
What I have learned over the years is that the same holds true for churches as well. In fact, for those who haven't been raised going to church, just the idea of going to a new church can be pretty intimidating. Churches also have to overcome a whole host of negative, preconceived ideas that can be planted over a lifetime outside of church, a reality that is quickly growing as church attendance across the country continues to fall.
What follows are some suggestions that I have found helpful in making your church and Sunday morning worship service as inviting as possible to those outside your church family.
Begin by looking at your facility the same way you would size up a restaurant you were going to take your family to eat a meal. Does it look welcoming? Is it well kept? Does it show signs of being cared for and maintained. Are the lights on? Is the signage fresh and easy to understand? Is the parking lot clearly marked? Can you tell which is the main entrance? The bottom line is, does it look inviting?
Next, stand inside the front door and take a focused look, from right to left, of everything you see. Is it clean or is it cluttered? Can you immediately tell where you are supposed to go? Can you see where the entrance to the sanctuary is? Where the bathroom is? Where the Church Office is? Where the Nursery is? If not, is there large, clear signage that tells you where these things are? No one wants to get stuck at the front door and have no idea where anything is or what to do.
Another way to keep that from happening is to make sure that you have someone assigned to make contact with people as they come in the door. Even during the week, it is valuable to communicate to office staff that coming into a church can be hard for some, and that making people feel welcomed and comfortable can go a long way.
Finally, I encourage you to look at your worship bulletin and imagine someone with no church background looking at it as they try to join your congregation in worship. Is it clear and easy to follow? Could they find your order of service and participate without much difficulty? If we want people from our community to feel welcome in our Sunday morning worship service, which is most likely when they would come, it is helpful to have a bulletin that is clear and easy to follow, and not only for them but for your membership as well.
I can remember a time when I stopped by an elderly member's home after church to drop off a pair of gloves that they had left at church that morning. I was surprised to find them watching that morning's service on the local cable channel with the sound turned way up and with a magnifying glass reading the bulletin. What I came to find out was that they loved to come to church, but that the font in the bulletin was so small and the lighting and sound so poor that every Sunday, they hurried home after church to watch the service they just attended but couldn't participate in. 
Now, these may all seem like silly, little things, but survey after survey shows that first impressions matter! And the reason they should matter to us is because we want to eliminate any possible barrier that might hinder a person from hearing the message of the gospel. We understand that Satan is doing everything he can to distract and keep that person from being available to hear what the Holy Spirit wants him/her to hear in that service, and it is our job is to proclaim the Word of God and trust God for the results. But, it surely can't hurt to take a few simple steps to make it easier for that uncomfortable, first time visitor to overcome the mountain of obstacles that Satan is going to throw at them. 
I hope you find these suggestions helpful and that the Lord would bless your ministry as you seek to reach the lost in your community with the good news of the gospel.