As with most "Christian" websites, some things you'll find on the following sites may not by useful or practical in your particular context, and some things you may not agree with theologically. However,  there are a lot of excellent, practical, Biblical items available. We encourage you to do what all believers are called to be doing: proceed with caution and use discernment.
Psalm 119:66 "Teach me good discernment and knowledge, for I believe in Your commandments."

AFLC Youth Ministries
aflc.org/youth
As an application of our role to win, build, equip, and multiply, our national youth department has veteran trainers prepared to assist your congregation or district with youth worker training. In addition, training is a component of all our national events: the FLY Convention, FLY Beyond, and Youth Workers Weekends.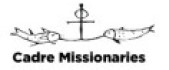 Cadre Missionaries
cadremissionaries.com
In the spirit of Ephesians 4:11-12, Cadre Missionaries are ministry team that exists to help the local church become the greatest volunteer training cadre on the planet.

Dare2Share
www.dare2share.org
Greg Stier's organization has prioritized evangelism for almost three decades.  Their approach is training teens to share their faith.  D2S is convinced "evangelism accelerates discipleship like nothing else does!"

Worldview Training
ambassadorpublications.org/store/product
Just as Luther and other believers stood for Biblical truth in their day, so Christians are challenged to stand for Biblical truth today.
Here I Stand: A Biblical Worldview for a New Millennium relates the Bible to common topics of our day. The 12-part DVD lecture series by Pastor John Eidsmoe is available through AFLC Ambassador Publications. Visit their website (above) or call 763.545.5631 to order a copy.

Youth Leadership
youthleadership.excitedhippo.com
Youth Leadership is a ministry committed to Educating, Equipping and Encouraging leaders in youth and family ministry. The YL staff are focused on helping leaders nurture their influence with teenagers. If you are looking for a unique, relational approach to leadership development, then check out our intensive classes, our certification program or our other ministry services.
If you have questions about any of the sites on this page, feel free to contact us!