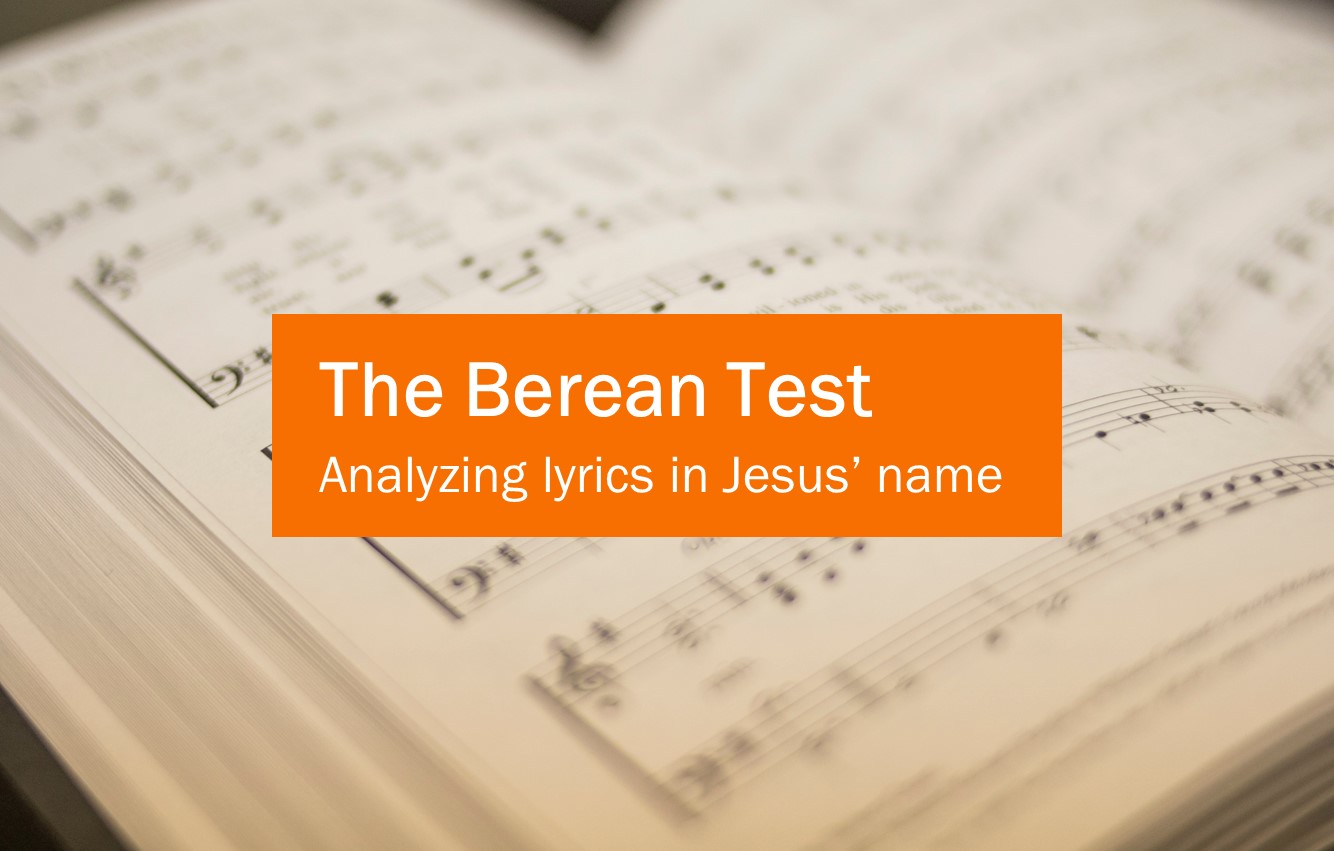 Whether you are a Worship Leader, Church member, or just listening to songs on the radio; do you ever wonder if what you are listening to is theologically accurate? Is it Christ-Centered or Me-Centered? Do the lyrics come from scripture?

thebereantest.com is a site dedicated to looking at lyrics (specifically worship songs) to see how they line up with scripture, based on the Bereans vetting system found in the book of Acts.
This site offers a helpful ranking system, scripture references, and overall feedback to make you comfortable (or maybe uncomfortable) in presenting a new Worship Song to your congregations.

The baseline questions each test answers are:
1. What message does the song communicate?
2. How much of the lyrics line up with Scripture?
3. How would an outsider interpret the song?
4. What does this song glorify?

Along with "singability," I believe theological accuracy and Christ-Centered worship is of utmost importance. I have found this to be a helpful tool in vetting new songs to introduce to my congregation and I hope you do too!
//SUBMITTED BY MICAH JOHNSON