Exists to educate its readers about the AFLC, to encourage the local congregation, to equip Christians for service, and to evangelize our neighbors and the world.
Please scroll below to renew or subscribe online.
If you would like to receive updates and information from The Lutheran Ambassador via email, please sign up for our email list HERE.
Free Digital Issues of the Lutheran Ambassador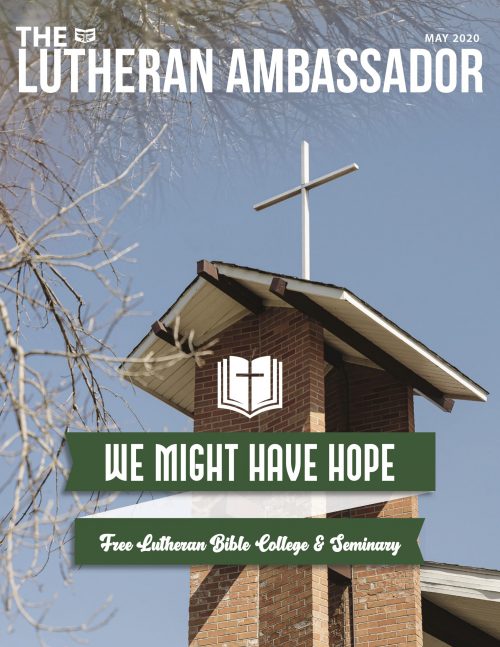 There are a few editions of the Lutheran Ambassador available digitally through issuu.com
Click on the image to view them
We have been considering options that would enable us to provide a digital version of the Lutheran Ambassador to subscribers each month. If you would be interested in receiving a digital version of the Lutheran Ambassador each month, please let us know via email: [email protected]
$25 per year - Individual, U.S.
$27 per year - International
$24 per year - Group members
5 minimum- managed by your church
$20 per year - Bulk
10 copy minimum
Rather mail a check?
Please provide name and address with payment to:
The Lutheran Ambassador
3110 E Medicine Lake Blvd
Plymouth, MN 55441
[email protected]
763-545-5631;  www.aflc.org
Subscribe now and pay online!
($1 rate increase for online payments to help cover processing fees)