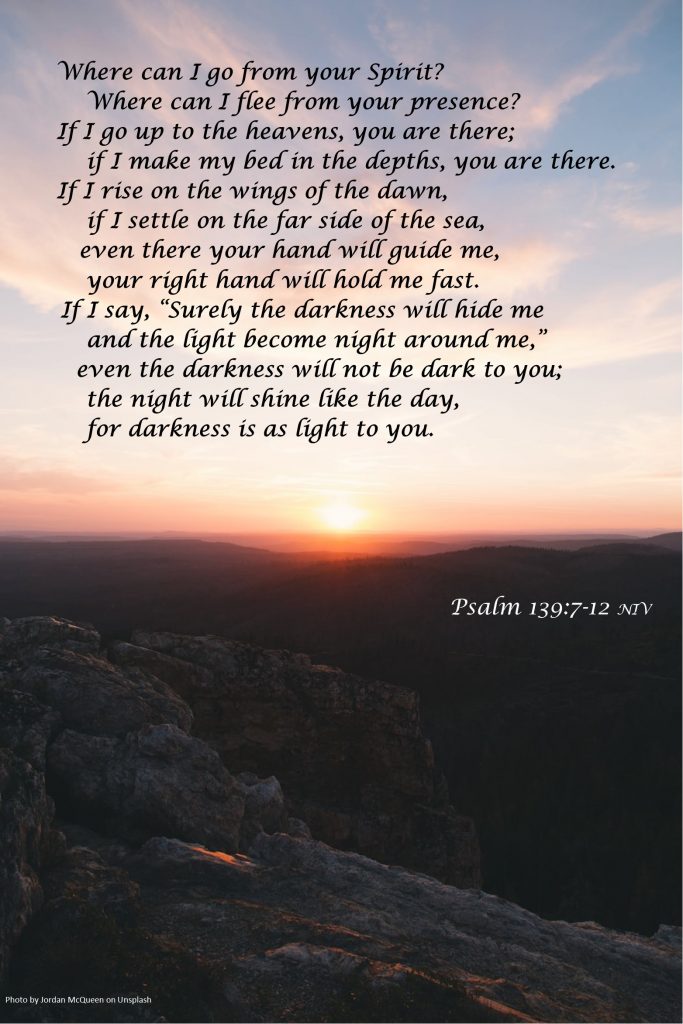 Where can I go?

     I've done some traveling recently.  You've experienced this less these days because of COVID restrictions but think back with me to a fun trip. Your honeymoon or a summer vacation.  We plan and pack and, in my case, put things into a special tote that I will tote with me. A trip for All Boards was the destination but so many special memories were packed in as well as I returned home. My heart was full and my carry on was bursting. Thank you dear AFLC family for your attendance at conference and prayerful selection of leaders to fill those nominations. We trust some of you have already secured your spot at the Association Retreat Center for June 2022.  Our WMF day planning went well, and we look forward to spending June 15th with many of you.
     I'm also along for the ride on another journey here in Kalispell.  The Lord is calling my sweet mother-in-law home.  Think back with me to those funerals you have traveled for. Mourning a loss, grief, despair…can we make it in time to say good-bye? In Bonnie's case her wish was for "family communion." Her kids have been so loving and caring.  It isn't easy to see our loved ones so frail. Because of Jesus our tears are also tears of joy because we know her Lord and Savior.
     To those dear sisters who are traveling this road with me I pray for God's peace that passes all understanding. I pray that the God of all comfort will give you comfort.  I pray that you will find a tiny patch of joy amongst the sorrow.  (For me it's snuggling those grands and great grands)
 Bonnie would want us all to look for joy in our journey today.
 God be with you till we meet again.
Please pray for the family of Pastor Paul Nash.
With love and prayers.
Lavonne West