The 2022 support to the WMF can be designated to the following projects: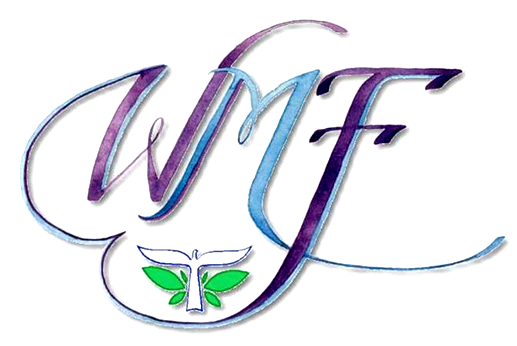 PARISH ED - Support received will go towards the Heritage Series Vol. 6, written by Pastor Robert Lee. This book is a history of the AFLC. For more information, you can visit them at https://www.ambassadorpublications.org/   or view the catalogue or order material or gifts  https://www.ambassadorpublications.org/store.
Free Lutheran Seminary (FLS) - Support continues for each full-time seminarian with $100 per semester for books and a Lutheran Ambassador yearly subscription and the rest towards scholarships for the seminarians.  Pray for the seminarians, their wives and families, the faculty and staff, and the school's Board of Trustees. (website: https://flbc.edu/about-fls/ shared with the Bible school).
Free Lutheran Bible College (FLBC) – Support will go towards the dorm improvements.  Keep the FLBC students, faculty and staff in prayer. (website: https://flbc.edu/about-flbc/).
Cradle Roll Packets - These Packets are available to be presented to new parents to encourage them with Christian literature and information now that they have a new life in their home and their family has increased. These packets can be used to reach those outside your church as well. Things contained in the packets are: Baptism Book Growth Calendar Music CD Newsletter Books for Parents and Children Birthday Cards Baptism Birthday Card Books for Preschoolers Bible Story Book Cradle Roll Certificate and District enrollment form Cradle Roll packets can be ordered through the WMF Executive Secretary at any time.
Support for Home Missions Support received will go towards the underwriting of the Home Missions Retreat, and for the Summer Teams, and the remainder as the Home Missions Board deems necessary. Please keep in prayer the Home Mission congregations, pastors, wives and families, church planting assistants and the Alaska mission with its pastors, wives and families, and the Home Missions Board. You will find a list of congregations in the WMF Resource Manual with the pastors listed and other information from Home Missions and the Alaska mission work.  For more information on Home missions go to:   Home Missions
The Alaska Registry - The Registry has been updated with items that will be needed at the NET ministry outreach this summer. Specific evangelism tracts and Bible in other languages are listed on this registry. Other additions will help furnish the living quarters in the new garage. Your support is huge source of encouragement to our team and the people they are serving! Alaska Gift Registry
Quilt Ministry to Alaska - We so appreciate all the quilts being sent our way here in Alaska. They are such a great way for us to give a practical expression of God's love here in this cold climate. They are so appreciated by people and they open doors for us to share the Gospel. We pass them out to people here in Naknek, as well as take them to many area villages where we fly. We have taken several boxes to a closed village (due to strong Russian Orthodox influence) and we were welcomed there solely because of quilts. We also have sent quilts to villages where there has been severe flooding and people had lost nearly everything –the quilts were received with tears. Additionally, we shared dozens of quilts last summer with international visitors to Naknek during fishing season.
The information above is from the Home Missions site for quilting and for more information and answers to some frequently asked questions you can go to: Quilt Ministry
Mailing address: KAKN Radio/Alaska Mission, P.O Box 214, 214 KAKN Way, Naknek, AK 99633
The Net - The Net is an internet café in Alaska that is a ministry to those who come to work at the canneries.
For more information on how you can be of support to this ministry in Alaska contact Home Missions or go to the Home Missions web site on The Net.
Missionary Support The support will be distributed to the AFLC missionaries as the World Missions Board deems necessary. Please keep aware of the missionaries that are on the field, and those who are no longer serving on the mission field, so that funding sent to World Missions can be used appropriately. Keep our missionaries and families in prayer. A list of all AFLC missionaries, those serving AFLC fields, and those on loan to other missionary organizations, with addresses and birthdays, as well as suggested mailing procedures and ideas can be found in the WMF Resource Manual. We also have under this project:
The Mission Scholarship program. This scholarship program is available to seminarians who are approved as missionary candidates for AFLC World Missions, Short Term Assistants (STA), and Missionary and Seminary wives who desire to continue their spiritual education. Visit the World Missions website at https://www.aflcworldmissions.org/ to learn more and see our missionaries and their work.
The Missionary Assistant Fund: for individuals approved by the AFLC Missions Board to help serve our missionaries on the field.
WMF General Fund expenses include the costs in printing and preparing, distributing the WMF Bible studies, Helping Hand newsletter, fall WMF Resource Manual updates and welcome packets to new congregations. WMF website (www.aflc.org/women), WMF blog (www.aflc.org/women/blog/), Facebook (www.facebook.com/WomensMissionaryFederation/).
Administrative Costs for the Executive Secretary salary and stipends for the President and Treasurer. Other expenses such as convention expenses, travel of officers, teleconference calls, office equipment and supplies, communications between District and National officers are included.
The WOC Fund covers the salary and travels of the Women's Outreach Coordinator. (Presently that role is being filled by various board members and their expenses are paid from this fund.)
CONFERENCE OFFERINGS
Offerings from Conference go as designated to the different projects of the WMF.
We trust that each of your WMF's will consider the items on the transmittal form as you give your offerings each month. We must work together to spread the good news of Jesus to a world that is dying and going to an eternity of total separation from God without Him. What will you do? Please mail contributions with the transmittal form to the National WMF Treasurer, Margie Lee. Please make checks payable to WMF of AFLC.