January 18-20, 2019
Theme: "Engaging Culture"

Guest Trainer: Duffy Robbins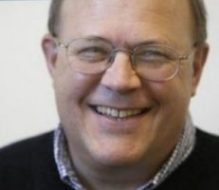 Duffy Robbins is a 35-year veteran youth ministry professor and the author of several books on working with the next generation. With rich humor and deep insight, Dr. Robbins will have tangible training for vocational and volunteer youth leaders. Prioritize Youth Workers Weekends for youth workers from your congregation!
YWW begins Friday night with check-in at 6:30pm
It concludes before Noon on Sunday morning after two training sessions
Best rate is $140 through January 3
Regular rate is $190 after January 3
Sessions only rate is $140
Register HERE